What a night! Saturday, April 24th marked Marburn Academy's 39th Annual Gala: SHINE Online! And shine it did!
368 participants registered to follow along from the comfort of their homes enjoying pre-program entertainment with guest mixologists Head of School Eldrich Carr, wife Liz, and the Gala Committee as well as requesting favorite tunes for the dueling pianos including staples "Don't Stop Believin'", "Sweet Caroline" and "Livin' on a Prayer". At 7 p.m. an hour-long variety show style program with host WBNS-10TV Morning Anchor Angela An at the helm, delighted and inspired viewers.
Meanwhile, online auctions, lucky libations and raffle tickets led to some healthy competition and guests shared selfies in the virtual photo booth.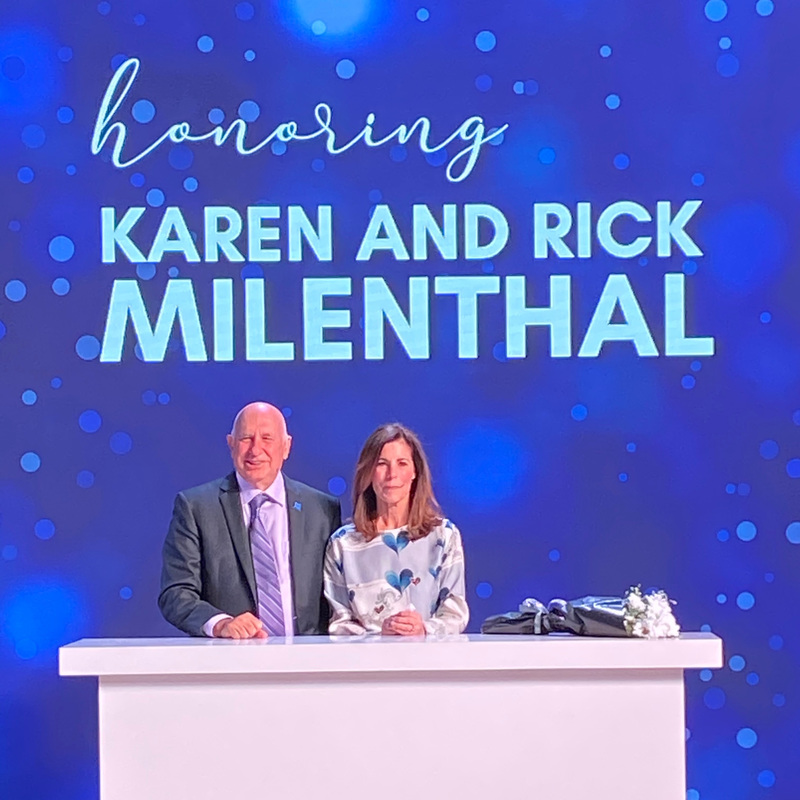 2021 Honorees, Karen and Rick Milenthal were recognized for their many contributions to Marburn over the years through a video filmed by The 5 Stones Group and presentation by Board Chair, Brian Hicks. They were also surprised on set by their son, and Marburn alumnus, Jack!
Who were the stars who shone most brightly? The students, of course! A series of videos featuring their work, their aspirations, and their newfound joy in learning were shared which focused on Marburn's mission and the drivers behind the work. Be on the lookout for these videos to be posted on our YouTube channel soon!
Current parent Lara Ray and alumni parent and Vice Chair of the Board of Trustees, Tim Martin, wrapped up the evening with the Gift of Learning segment, and a surprise MPTO match, which resulted in an outpouring of support towards the scholarship program. Personal and moving stories behind their own Marburn journeys kept us glued to our screens.
A whopping $304,776 was raised, and contributions continue to come in. The impact of this transformative total, which will go to help so many families who benefit from financial support, cannot be overstated.
Our thanks to EVERYONE who made the event possible including our sponsors, in-kind donors, gift of learning donors, Host Committee, Gala Committee, presenters, MPTO, Panthers (big and small) and teams of people behind the scenes who made the magic happen. We are so proud to be a part of a community that cares and cherishes educational access for all, and that works towards that goal.